You're here:
The Honourable Society of the Middle Temple
Victoria Embankment, London
Clearstone Resin Bound: a modern solution for historical award winning Middle Temple Gardens
"People say the resin bound paving looks great and it's made the garden much more accessible. Even the gardeners are pleased – and they have always had exceptionally high standards!"William Kervick, Surveyor at Middle Temple
Colour used: Brewers Malt
Clearstone's client:
The Honourable Society of the Middle Temple.
Location:
Victoria Embankment, central London.
Project Brief:
The Middle Temple needed to find a practical modern paving solution for its central London award winning gardens which worked well with the ancient buildings of the barristers' chambers.
"The original paths were gravel which was kicked around easily, looked unsightly and would frequently clog up our drains, leading to blockages. We also needed smooth surfaces for wheelchair users to enjoy the gardens," says William Kervick, Surveyor at The Middle Temple.
In addition, the London plane trees in the Temple gardens are over 200 years old, listed and remain under the watchful guardianship of the Head Gardner and local tree conservation officer. Careful consideration needed to be given to the health of the tree roots, making sure that air and water could circulate around them.
Project Solution:
Clearstone resin bound paving was the perfect solution: smooth wheelchair-friendly paving that is permeable, allows air to circulate and looks so sympathetic to its surroundings that you can imagine Dickens wandering along the paths composing his next chapter, inspired by the play of water from Temple Fountain.
"We were very careful when digging around the tree roots of the listed planes," says Operations Manager Spencer Kennard. "We accommodated the roots and, to allow for future root growth, separated off the area around each tree with metal beading. If any roots do pop to the surface, we can remove that part of the paving without disturbing the whole area."
Project Installation Details:
Colour of resin bound used: Brewers Malt
Edging: Pro EverEdge
Area: Installed area 1572 m2, laid at a thickness of 18mm.
Installation Date: October and November 2015.
Project Conclusion:
Clearstone craftsmen were very sensitive to the barristers' need for serenity, working quickly and quietly with minimum disruption.
In addition, the Clearstone team was ready to deal with the unexpected: the Middle Temple gardens are often the venue for events such as the Submariners' Remembrance Service attended by HRH The Duke of Cambridge on 1 November 2015. "Two events came up while the work was in progress and it was great that Clearstone craftsmen were so flexible and worked around the events," says William Kervick.
For the full story, please download a PDF of the The Middle Temple Case Study 
Resin Bound Colour: Brewers Malt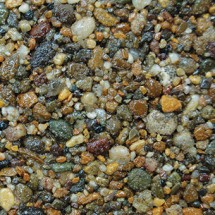 FIND OUT MORE