New unit for Clearstone at Valley Farm, West Sussex
Clearstone plans to expand!
With the new unit nearing completion, we are all getting excited about moving out of our old cramped farm building into a light and airy space that you could toss a caber in.
And proper posh floor to ceiling shelving which will allow us to store more materials so we'll be ready to respond quickly to new projects as they arise.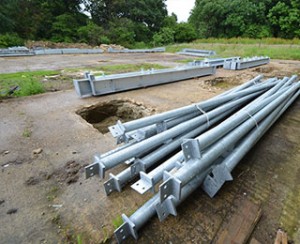 Innovation hub
We've created an 'innovation hub' to test new mixes and be inventive with new resin bound systems and products for 2017.
The resin bound paving sector is growing rapidly and we are at the forefront of good practice in systems and quality control to ensure the industry gains a good reputation for what is a great paving system.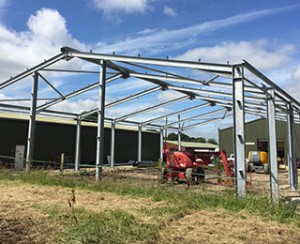 Location
We're in a great location, just 10 minutes drive from the A23, so in a good position for the M25 corridor and M27 and surrounding areas.
Situated on a working farm in the gentle undulating countryside of West Sussex, I often watch kestrels and sparrowhawks hunting. An occasional glimpses of a green woodpecker and in the evening light tawny owls and bats.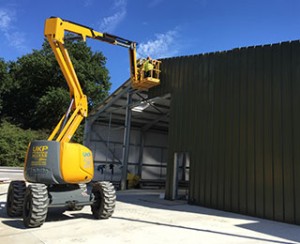 The llama - our curious woolly companions
Wim Winter the farmer keeps llama's. When I asked him why, he just shrugged his shoulders and announced that they kept the grass down.
Our woolly companions are ever present and nosey and watch with immense curiosity all activity on their patch. They have surprising long necks and will try and eat anything they can reach, which includes insulation material and this summer my tomatoes!